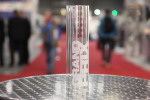 GRAND PRIX will win the best exhibit or technology, the expert jury will be focusing on technical parameters, progressive technology, unconventional idea, exceptional quality at an affordable price, material, ecological point of view, energy efficiency and market opportunities.
The head of the expert committee returns after a one-year break Karel Kabele, Faculty of Civil Engineering of CTU in Prague. Ladislav Brett of the Czech Chamber of Authorized Engineers and Technicians in Construction, Independent Expert Vladimír Galád and Pavel Košnar of the Association of Swimming Pools and Saunas of the Czech Republic - ABAS ČR in the jury will meet yet again. This year, new specialists will complete this important task for the first time - Zdeněk Lyčka, independent expert. Within the new field Security the jury will probably be complemented by an expert on this area, who we will introduce later.
The evaluation of the submitted exhibits will take place on the first day of the trade fairs right at the exhibitions of the registered companies, the winning companies will be announced and will receive the prizes at the social evening, which will take place on 20th September 2017 in the Congress Hall directly at the exhibition grounds.
Enrolled products will be ranked in the RABF (Rating by Architecture and Building Foundation) as an objectified reference.
You also have the opportunity to take on a professional jury this year to be among the award-winning GRAND PRIX!
Do not forget to register your exhibits in GRAND PRIX by August 15, 2017.
Detailed conditions for participation in the GRAND PRIX competition are listed in the application form.